LEED and Sustainable Design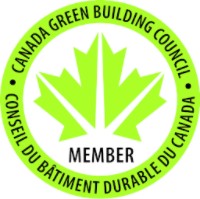 MZE applies sustainable design principals to reduce the negative environmental impacts of the built-environment through offering our Clients thoughtful and innovative solutions that connect people with the environment. Our use of environmentally considerate renewable resources and materials contribute to achieving a balance between our concern for the natural world and our need for shelter, restoring our respect for nature with design solutions that respect the environment.
Selected projects from our portfolio are included below...
MZE provided both Architectural and LEED® Certification service for Niagara Regional Housing, the project owner. Birchwood Place - East is the first new development owned by Niagara Regional Housing (NRH). The project is an excellent example of urban intensification and integration of affordable housing into an established Welland community on an existing NRH underdeveloped parcel of land. The new building &nbsp...

Read more »

The new interpretive facility, located on the Niagara Escarpment, will serve as a public entry point to the 20 Valley World Biosphere Reserve; featuring exhibits, displays and learning centers. The building is designed as a teaching tool to demonstrate conservation initiatives through design features and day-to-day operation of the facility. This project has employed the principles of sustainable design as mandated by LEED® - and has achi...

Read more »

THE REVITALIZATION PROJECT - Through 100% community funding, the Walker Living Campus at Woodend is the realization of the District School Board of Niagara's initiative to create an innovative, environmental and outdoor education experience for the 39, 000+ students within the DSBN. Newly designated as a Living Campus, this revitalization and expansion of the existing facilities will increase opportunities for ...

Read more »